The Benefits of Cleaning Your Sidewalk With Pressure Washing
Pressure washing can be a crucial maintenance task for keeping your home or business looking great. However, while driveways, patios, and exterior surfaces are often taken care of as soon as they start to show noticeable dirt, you may be forgetting one more important surface – cleaning your sidewalk.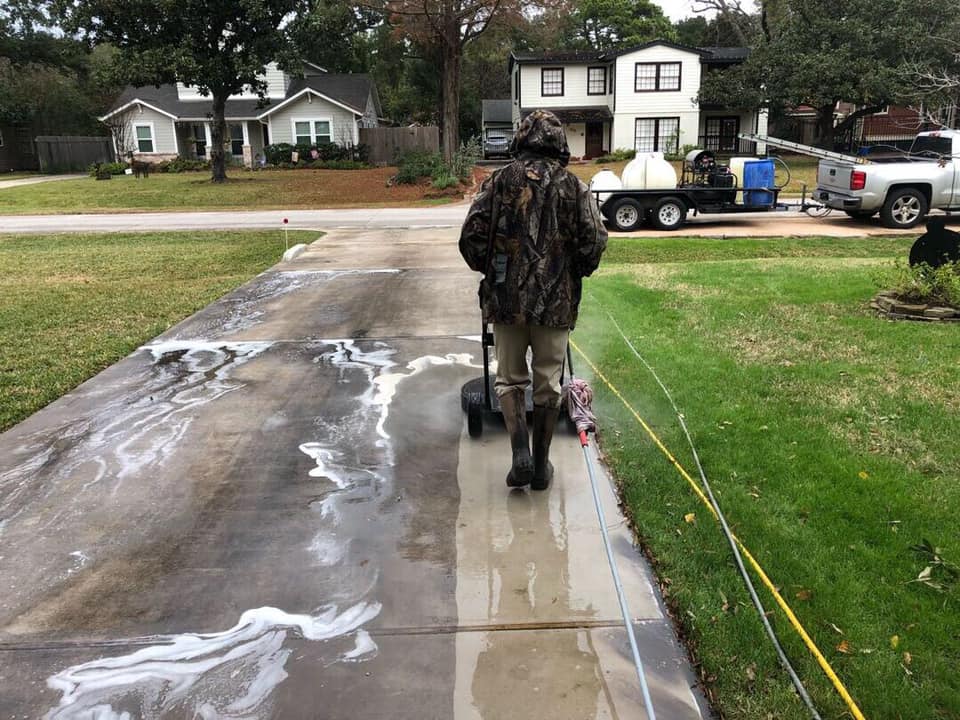 Why Pressure Wash a Sidewalk?
A clean sidewalk is part of a beautifully maintained property, but remembering to pressure wash your sidewalk regularly comes with a number of benefits.
Benefits of Pressure Washing Your Sidewalk:
Curb Appeal – The sidewalk is never the first thing people notice unless it is in bad shape. A dirty sidewalk next to a pristine driveway or a shining exterior is something people notice, sometimes even unconsciously.
Safety Benefits – Over time, a number of mold, algae, and other slippery grime may grow on your sidewalk. It hurts the appearance alongside general dirt, but the most troublesome thing about that growth is your sidewalk is now more of a slip hazard because of it. This is dangerous for both residential and commercial walkways, and needs to be addressed before it becomes an accident.
Longer Concrete Life – Outside of growth and dirt on sidewalks making them a trip and slip hazard, if you leave a surface to gather grime, it starts to wear away at the concrete. Weeds grow in cracks, and soon those cracks will become crevices. Leave a sidewalk alone for too long without cleaning and you will need to replace it.
Let Us Help Clean Your Sidewalk
Do you have a sidewalk that has seen better days? Sometimes the toughest surfaces need a professional touch. Contact us today to see what Sunny Pressure Washing can do to help you get your commercial or residential sidewalk space looking like new again through pressure washing.