Join Our Team at Sunny Pressure Washing
Empower Your Career and Make a Difference in Houston, TX!
At Sunny Pressure Washing, we are more than just a cleaning company – we are a team of dedicated professionals who embody our core values every day. Our values, represented by the acronym "SUNNY," guide us in providing exceptional service and exceeding expectations in all that we do:
Service to others is our passion: We are committed to serving our customers with integrity, respect, and a genuine desire to make their spaces shine. Our goal is to go above and beyond, leaving a lasting positive impact on every client we serve.
Under promise, and over deliver: We believe in setting realistic expectations and then surpassing them. Our commitment to delivering exceptional results consistently has earned us the trust and loyalty of our customers.
Never settle for average: We strive for excellence in every aspect of our work. We continually seek ways to improve our skills, techniques, and customer experiences to stay at the forefront of the pressure washing industry.
Notice the details: We understand that true quality lies in the small things. From meticulously cleaning hard-to-reach corners to ensuring every surface sparkles, we pay attention to even the tiniest details to provide unmatched results.
Yes, that's my job: We embrace a proactive and solution-oriented mindset, taking ownership of every task. We are always ready to step up and take on any challenge to ensure our customers' satisfaction.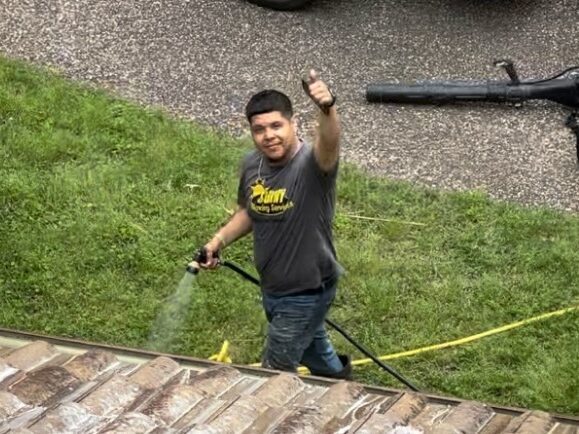 Our Mission
At Sunny Pressure Washing, our mission is to provide exceptional service and exceed expectations through quality work, pride in what we do, and a genuine desire to help others. We believe that a clean and well-maintained environment can make a significant difference in people's lives, and we are dedicated to delivering outstanding results that go beyond the surface.
Our Vision
We aspire to dominate the pressure washing industry in Texas by leading in sales, customer service, people, and profit. We aim to be recognized as the go-to company for all cleaning needs, trusted by both residential and commercial clients for our expertise, professionalism, and unparalleled customer satisfaction.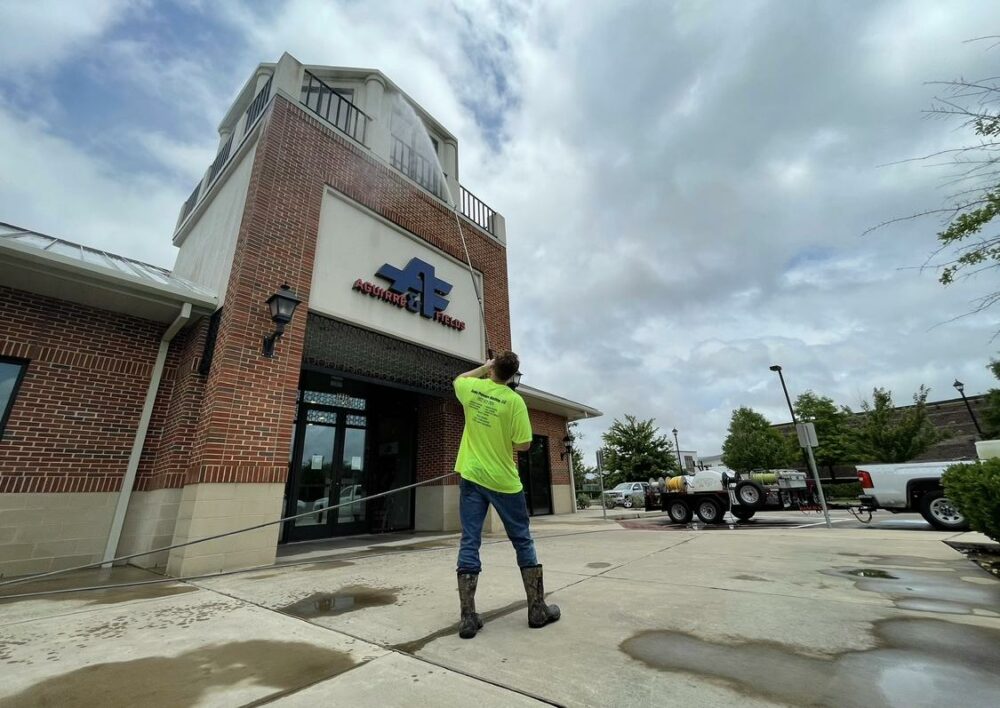 TESTIMONIALS
What Our Employees Have to Say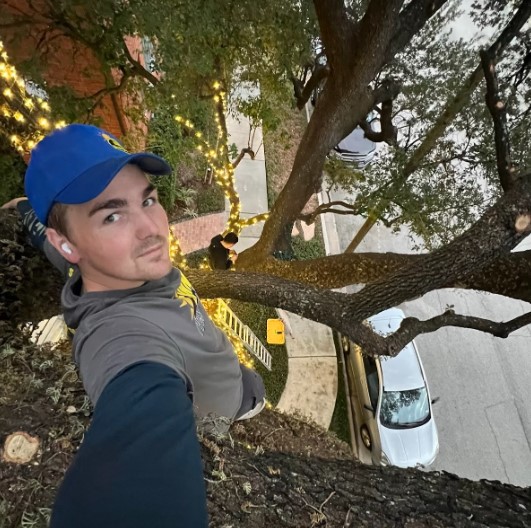 Performance Pay and Work Ethic
At Sunny Pressure Washing, we believe in rewarding hard work and a strong work ethic. Our performance pay structure allows team members with exceptional dedication and a drive for excellence to earn higher compensation. We value individuals who consistently demonstrate their commitment to delivering exceptional results and take pride in their work.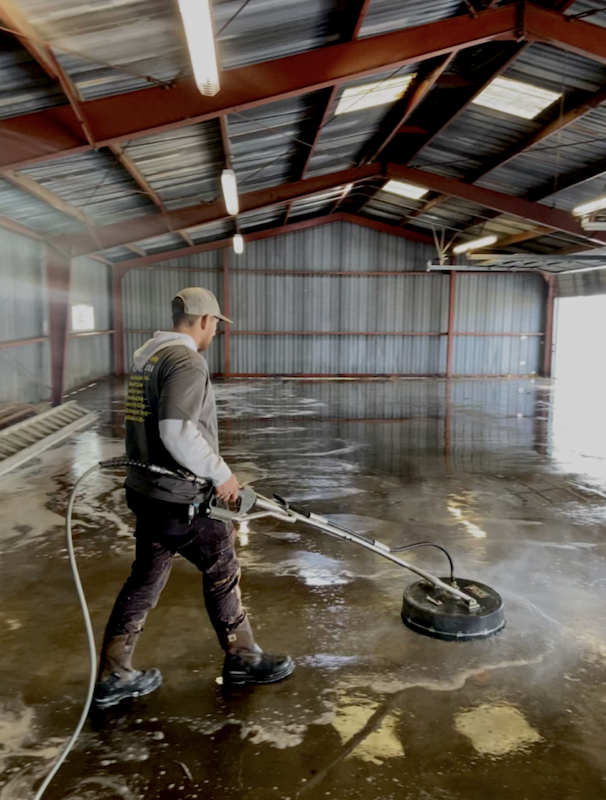 Training and Growth Opportunities
We are committed to investing in our team's development and providing opportunities for growth. As a new member of the Sunny Pressure Washing family, you will have access to comprehensive training programs that equip you with the knowledge and skills needed to excel in your role. We believe in continuous learning and offer ongoing professional development opportunities to help you thrive and advance your career.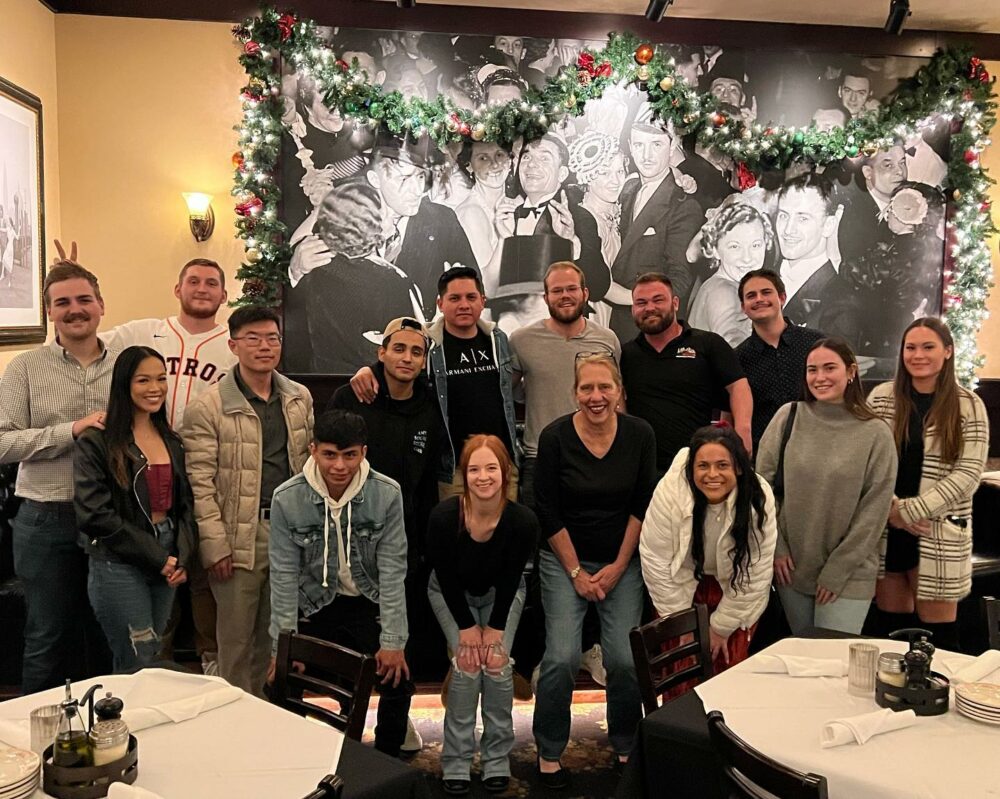 Join Our Team
If you are passionate about providing top-notch service, dedicated to excellence, and eager to make a difference, Sunny Pressure Washing is the place for you. Join our team and become part of a dynamic and supportive work environment where your contributions are valued and rewarded.
Ready to take your career to new heights?
Apply now and embark on an exciting journey with Sunny Pressure Washing!
"*" indicates required fields