Shopping Strips
Don't let dirt, grime and bubble gum deter foot traffic from your business! Sunny Pressure Washing uses state of the art equipment and cleaning solutions to lift even the dirtiest of stains from your concrete's surface. We offer regular maintenance cleaning programs that ensure your property will remain clean and attractive for all guests and visitors.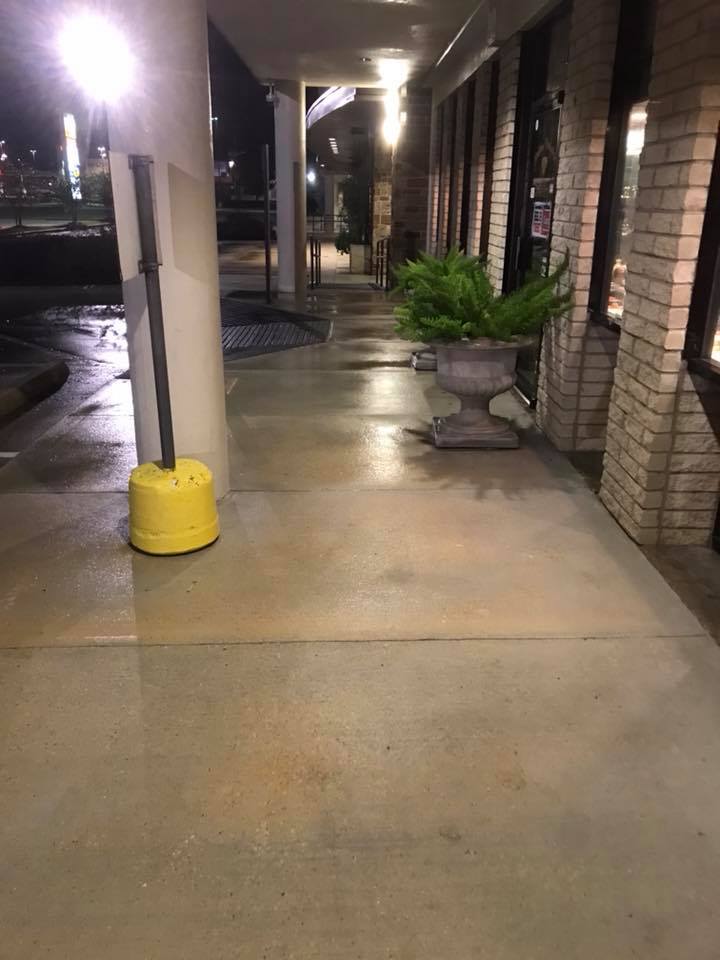 Building Washing
With Houston's unbearable heat and humid climate, we're a hotspot for algae and mildew to want to take vacations on your property. Thanks to the detergents and solutions in our low-pressure "soft-washing" cleaning methods, we can have your building looking better than ever while never putting the exterior at risk of being damaged by high pressure machines. We clean brick, stucco, EIFS, and more.
Graffiti Removal
With such a heavily populated city as Houston, TX, there is bound to be a time when your property falls victim to the hands of a vandal. But rest assured, Sunny Pressure Washing has the knowledge, cleaners, and equipment to get your property restored back to its original state and better!
Rust Removal
Whether it's runoff from a dumpster pad or just iron deposits dripping out of a pipe, our technicians will make sure that your property is never at risk of looking neglected! We use the proper amount of chemicals and treatments to remove even the deepest of rust stains.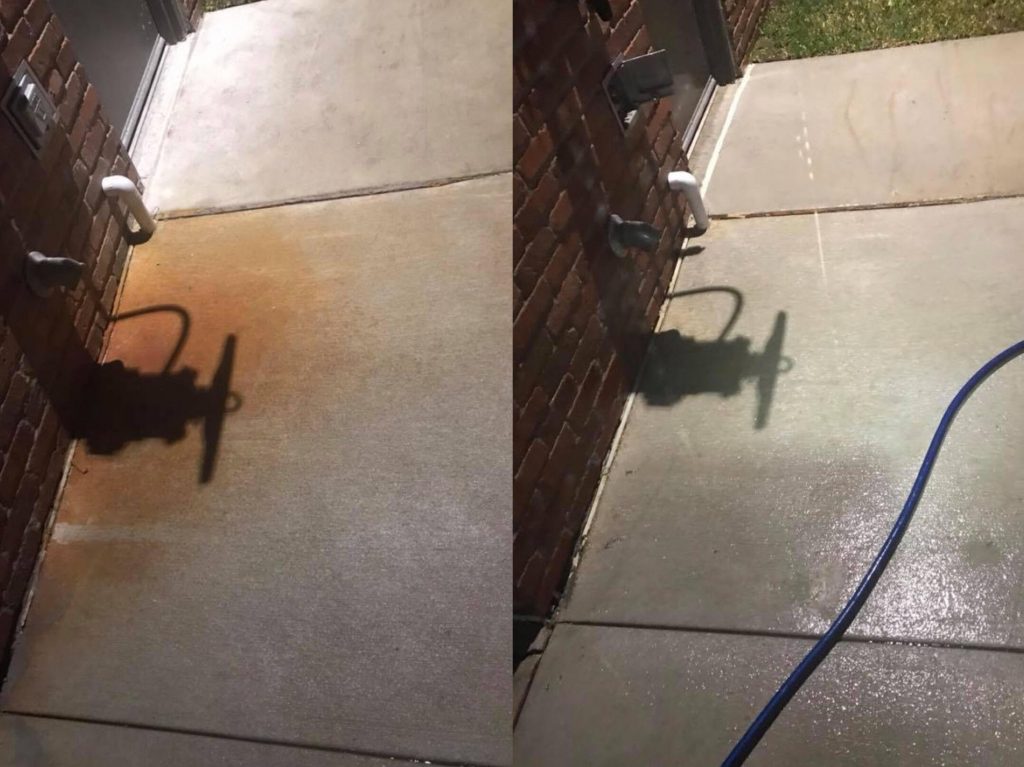 Parking Lot Cleaning
When making a good first impression is important, you'll want to make certain that the first thing customers see is not a dirty parking lot! Our trained and professional technicians are armed with state of the art equipment that can easily clean anywhere from 50,000sf to 150,000sf in a single night. We invest massive amounts of both time and money into acquiring and maintaining the highest quality equipment that is offered in our industry.