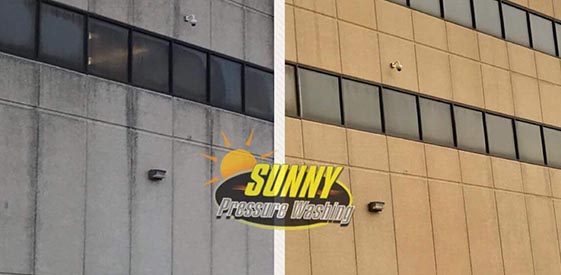 Our commercial pressure wash services include: Parking Lot Cleaning, Parking Garage Cleaning, Low-Pressure Building Washing, EIFS Cleaning, Dumpster Pad Cleaning, Rust Removal, Graffiti Removal, Retail Strips, Sign Cleaning, Gas Stations, Sidewalks, and more.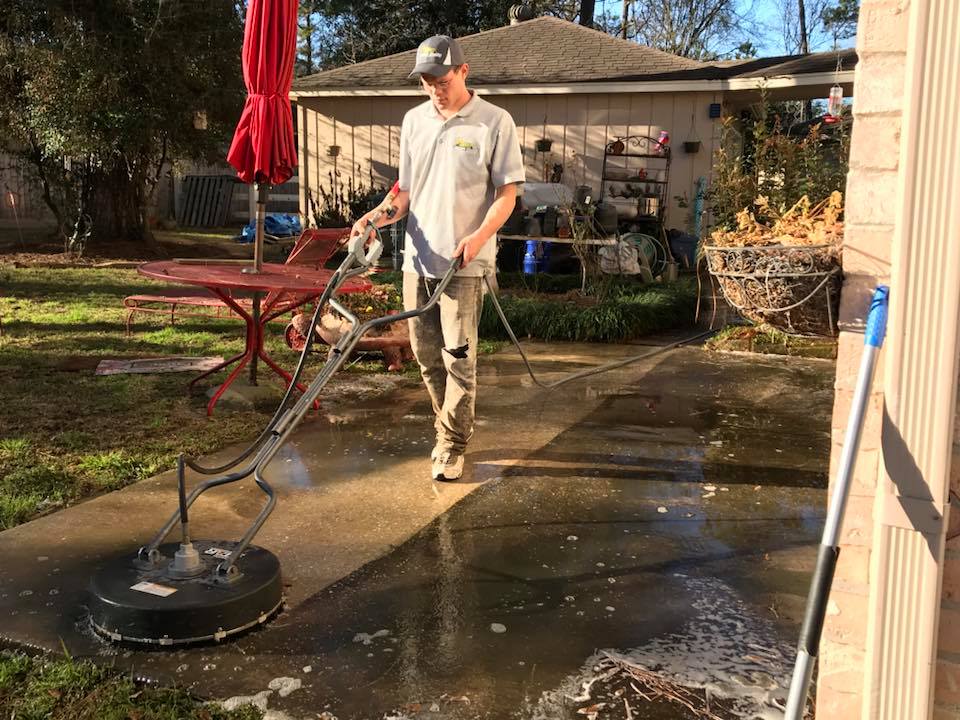 When it comes to cleaning your home, it's okay to want a company that will respect your most valuable asset. Our residential services include: House Soft Washing, Soft Wash Roof Cleaning, Driveway and Sidewalk Cleaning, Stucco, Decks, Gutter Cleaning, Window Cleaning, and more.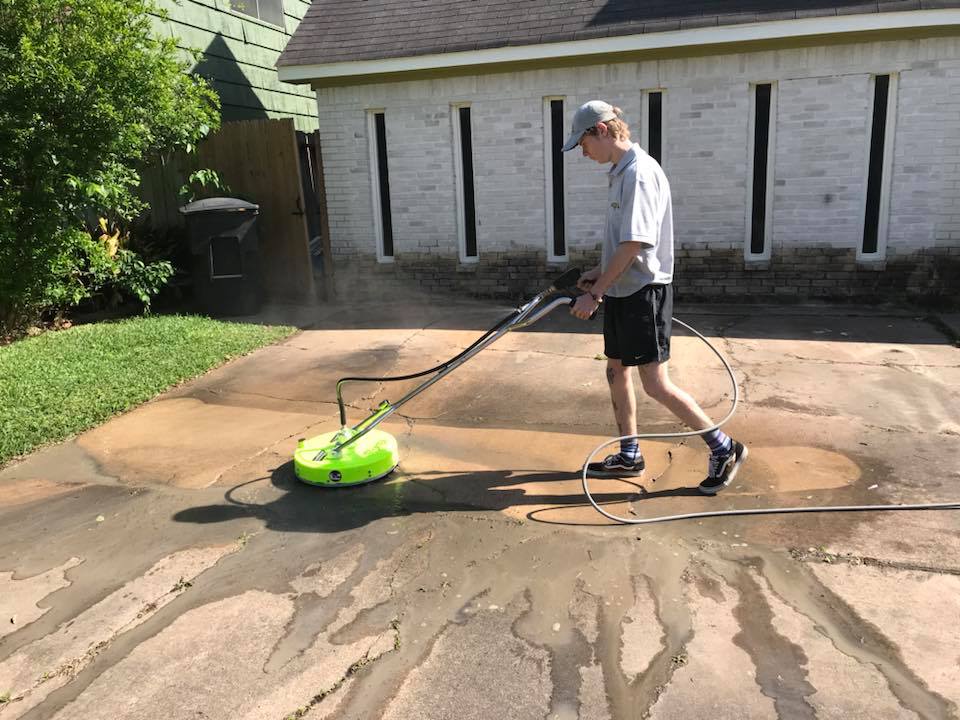 ABOUT US
Professional Pressure Washing Services in Houston, TX
At Sunny Pressure Washing, our business is centered around the needs and satisfaction of our customers. We recognize that every residential and commercial property that we service is a valuable investment that serves a particular purpose, and we take every effort to further value and care for that property.
OUR SERVICES
Professional & Quality Exterior Cleaning
Why Choose Sunny Pressure Washing?
We are a fully-insured, professional Houston pressure washing company, using the latest power washing equipment on the market. We have completed hundreds of jobs in the Houston area and our customer service is unmatched. Call today to schedule your next power washing appointment!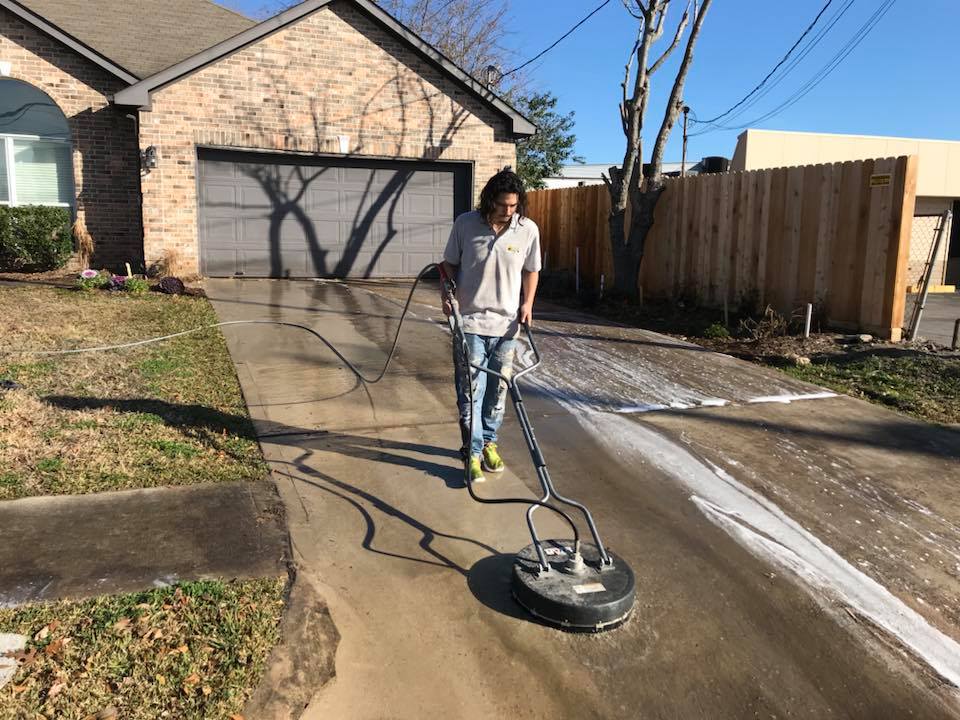 HOW IT WORKS
Pressure Washing for Houston Homes & Businesses
Pressure washing is an effective and efficient way to clean exterior surfaces, and can help to enhance the appearance and longevity of a home or business. Regular pressure washing, as part of routine maintenance, can help keep window seals clean and prevent deterioration of surfaces.
Our Houston pressure washing service involves using specialized equipment to deliver high-pressure water onto surfaces to remove dirt, grime, mold, mildew, and other contaminants. Our professional equipment consists of a high-pressure water pump, hoses, and a nozzle that can be adjusted to vary the pressure and flow of water, along with specialized cleaning solutions. Before starting the pressure washing process, our technicians will inspect the surface to be cleaned to determine the appropriate pressure and technique needed for the job. This is why it's best to hire a professional company like Sunny Pressure Washing. Our technicians will also ensure that any delicate or vulnerable areas, such as windows or plants, are protected from the high-pressure water.
Often, our technicians will employ a soft-washing technique instead of high pressure. This involves applying a cleaning solution to the surface being cleaned to help loosen any dirt or stains. Then, they will use the pressure washer to clean the surface with lower-pressure water to remove the dirt and grime. This technique is often safer and more effective for home exteriors.
Testimonials
Sunny Pressure Washing Reviews
At Sunny Pressure Washing, our business is centered around the needs and satisfaction of our customers. Our goal is to make our pressure washing services available to as many people as we can and perform them to the highest degree of quality possible.
Is Soft Washing Better Than Pressure Washing?
Our Soft Washing & Pressure Washing Services
At Sunny Pressure Washing, our diverse experience with both soft washing and pressure washing means that we know how to treat a wide variety of surfaces and stains. We look at each surface separately and choose the appropriate pressure and treatment to effectively remove the contaminants. Our professional team has the tools and knowledge to tackle all of this and more:
Experience the Difference with Sunny Pressure Washing Today! We won't stop until we have served all of Houston!