If you are a residential property owner, then you know full well how much work and care goes into keeping your home running smoothly and looking its best. You most likely have a running and well-ordered list of all that needs to be done around your home, separating that which can be done on your own and that which needs to be completed by a professional. Oftentimes we tend to focus on cleaning and maintaining the areas in which we spend the most time or use most frequently for entertaining purposes, and keeping a steady eye on the cleanliness of the interior of your home is a logical way to preserve your belongings and better enjoy your investment. However, tending to the cleaning needs of your home's exterior is just as crucial as the upkeep of your indoor space.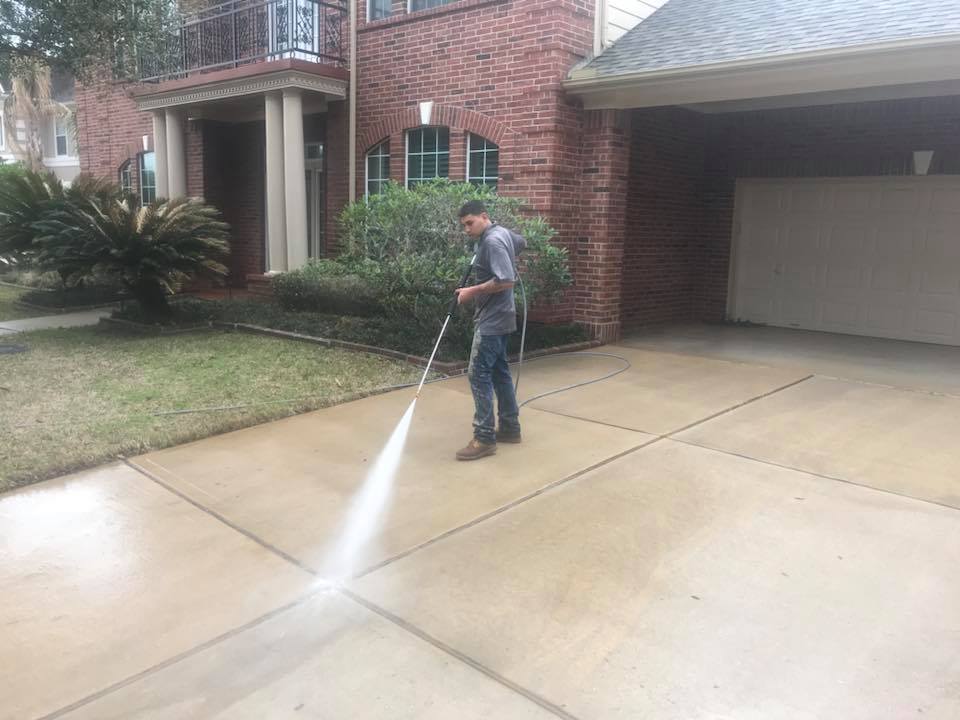 You want your home's surface to look clean and well kept, your landscaping to remain fresh and free of weeds. But, do you ever contemplate any necessary care beyond that? We urge you to do so! When you stop to consider that the driveway takes up half of your front yard, it's a fairly easy choice to decide that it's something that needs to be kept clean, as well. From stains and residue related to your vehicles to the many spills that come from getting in and out of the car or walking up and down the sidewalk, there is a plethora of deep seated dirt and grime that exists on these hard surfaces. Whether your driveway and sidewalk is made of concrete, stone, or any other similar material, our three-step surface cleaning method and state of the art equipment work together to ensure that your property will be thoroughly clean in an extremely time-efficient manner!
Just as a housekeeper takes great care to clean and polish those filthy surfaces that face the wear and tear of a busy life, Sunny Pressure Washing is very careful and intentional in bringing a whole new level of clean to those pieces of your residential property that typically go undetected for far too long. Do you remember just how beautiful your home once looked when you first pulled up to it years ago? Perhaps you built your home from the ground up and had that vision in your head of just how fresh and well-manicured everything would look when anyone drove by. However, over time, that curb appeal often loses its luster when the daily grind sets in and priorities are placed on other issues.
We know that residential property owners want to keep their driveway and sidewalks in pristine condition but lack the time and resources to make it happen. That is where we come in! Our pressure washing services will restore the long forgotten beauty to your front yard and provide a clean and welcoming surface for your family and many visitors. Visit us online today to receive a free quote and learn more about how our professional level of clean will take away those reluctant stains and refresh your residential curb appeal!