We Take Care of Your Holiday Lighting Needs!
Sunny Pressure Washing offers our clients an array of services that cover each and every one of their home exterior needs. One of those quality services is holiday lighting!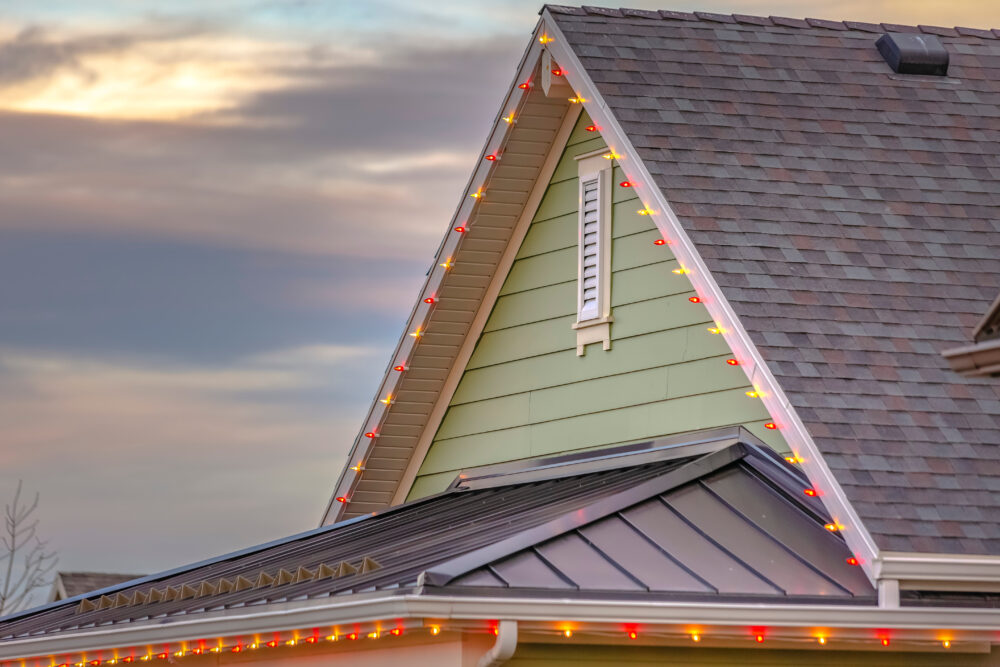 Roof Line
The roof is most likely going to be the largest part of your home, which is why we want to make sure it looks great. When installing your roofline lights, Sunny Pressure Washing uses special clips that enhance the outcome of the lights and the overall quality of the job.
Tree and Shrub
To make sure your home is completely covered for the holidays, we can also decorate your shrubs and trees! What's special about our tree and shrub lighting is that we use individual strands rather than light nets. We understand that no bush or try is the same, so by using our individual lights, we hope to capture the uniqueness of your home.
Wreaths and Garland
At Sunny Pressure Washing, we want to go above and beyond for our clients, so we make sure to offer wreath and garland services during the holidays as well. We understand how the lighting process works, so when installing wreaths in your windows or garlands, we make sure to cover all your bases, and secure all extension cords and wires from plain view.
Stake Lighting and Lighting Fixtures
We believe that stake lights are a beautiful way to tie your holiday decor together and add a special look to your home. That's why our installers and technicians make sure to only provide quality work to our clients. Because we understand you still have a lawn to take care of, we use special products when installing your lights that will keep the stakes firmly in the ground no matter the landscaping and lawn care needs.
It's important to us that we get your home looking in tip-top shape for the holidays, so feel free to contact us for any and all of your holiday light needs!