Driveway Pressure Washing is Good for Safety and Liability
Insurance carriers for homes and businesses are paying much closer attention to the surrounding areas of an insured property. This includes the general condition and upkeep of driveways and adjacent walkways. Policyholders of a home or commercial building are expected to keep pedestrian paths and parking areas clear in order to avoid a potential slip, trip, or fall hazard. The professionals at Sunny Pressure Washing are always available to schedule a driveway pressure washing for customers in Houston and the surrounding areas.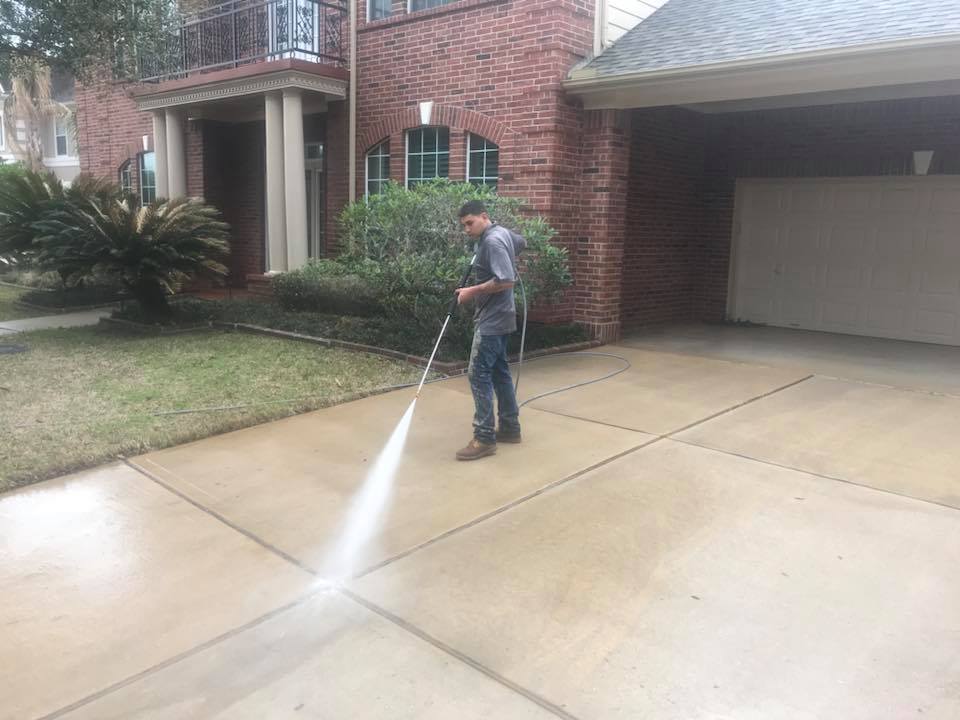 Liability Risk
Slips, trips, or falls are a major liability exposure for homeowners and building operators. If a person is on someone else's property and trips on a loose piece of gravel or dirt packed mound, than the owner could be held responsible for all medical expense and settlement payments. Proper washing and cleaning practices of driveways and sidewalks will greatly diminish the risk of a person falling and getting injured. The proactive effort of policyholders to keep their walkways clean and clear of obstructions are also well noted in an insurance underwriter's file and can help prove a homeowner or business owner's commitment to safety and property upkeep.
Pressure Washing
Sunny Pressure Washing has the equipment and personnel to offer complete satisfaction when it comes to cleaning driveways and sidewalks. The professionals at Sunny Pressure Washing use a three-step cleaning process to clear away dirt and grime. Their 12-volt "soft wash" system will make sure to keep a property looking good and also free of unwanted dirt accumulation and debris. Chemical cleaning agents are used and they will leave no residue behind.
Sunny Pressure Washing also understands that cleaning jobs should be done efficiently, as to not block a driveway for too long or take up too much of a customer's precious time. The equipment used during the pressure washing process works swiftly and provides great results. Roofs and gutters, in addition to driveways, parking lots, and sidewalks can also be pressured washed by Sunny Pressure Washing. Call today to learn more!