Exterior Cleaners Can Serve Your Commercial Pressure Washing Needs
If you run a business out of a commercial building, you've likely taken steps to make your storefront more appealing to potential customers. Perhaps you've added landscaping to the outside of your building, or maybe you've installed eye-catching signage. What you may not have considered, however, is having a team of professionals come out to pressure wash your building's exterior. Exterior cleaners can serve your commercial pressure washing needs.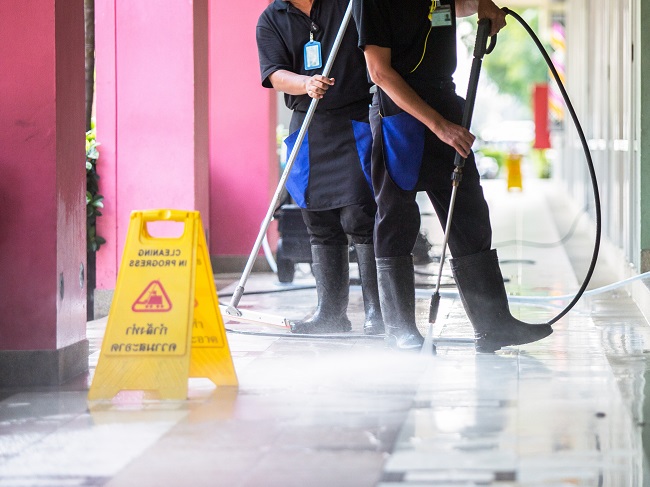 Improve Your Curb Appeal and Foot Traffic
Over time, dirt and debris will naturally accumulate along the exterior of your building. Unfortunately, if not cleaned off regularly, this can lead to discoloration and staining of porous materials such as brick and stone. When you have your building pressure washed, however, you can remove layers of dirt and debris build-up that may otherwise make your storefront appear drab and dingy. With this fresh new look, you might even boost your overall curb appeal and drive additional foot traffic to your business!
Remove Unsightly Graffiti and Vandalism
Unfortunately, any business can fall victim to vandalism and graffiti. If you've recently discovered graffiti or other unsightly vandalism on your commercial building, it's important to remove it as soon as possible so as to protect your business's reputation. Pressure washing is the quickest and easiest way to remove most signs of vandalism without the need for re-painting.
Keep Your Walkways Looking Fresh
Your building's exterior isn't the only part of your property that could benefit from professional pressure washing. Consider having your outdoor walkways, sidewalks, and parking lots pressure washed to remove scuff marks, bird droppings, and other unwanted stains to keep your storefront looking its best.
Pressure washing can go a long way in improving the look and feel of your business, so consider having it done professionally. Sunny Pressure Washing offers unrivaled commercial and residential pressure washing services at competitive pricing, so contact us today to request a free quote!