Roof Cleaning Can Increase the Curb Appeal of Your Home
When it comes to preserving the value of your home, one of the essential steps that you can take is to keep your exterior space clean. The roof is one of the fixtures that you should pay attention to when maintaining the outdoor space. Besides repairs, this critical structure requires regular cleaning to maintain its integrity over the years and increase the curb appeal of your home.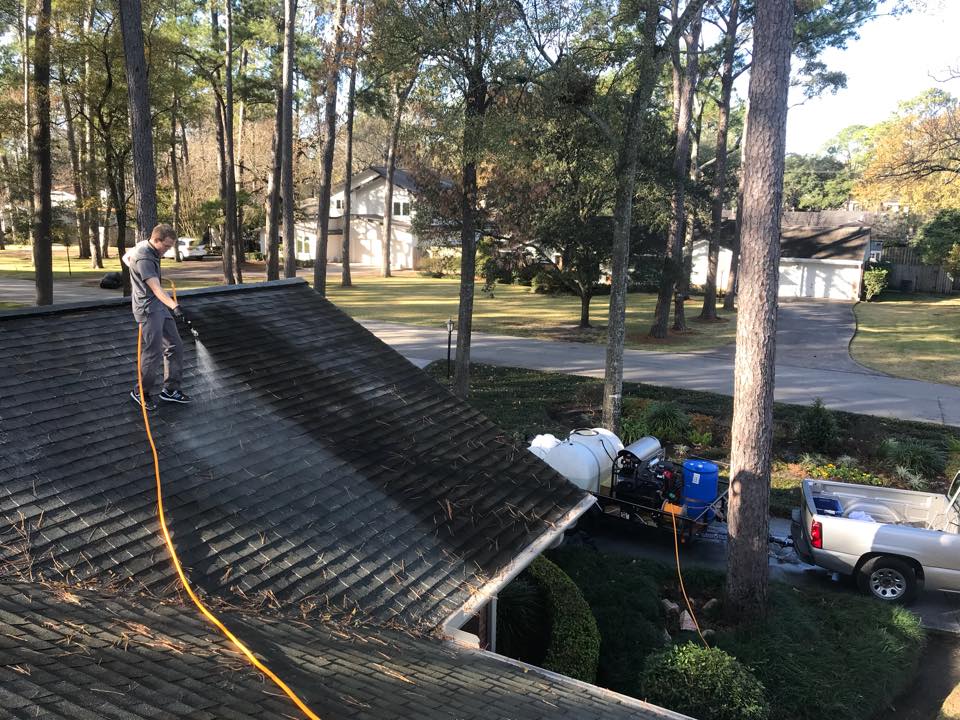 Why clean the roof? 
According to CNBC news, a new roof can increase the value of your property by up to $10, 500. On the other hand, a poorly maintained roof with broken fixtures can significantly affect the curb appeal and value of your home. Regular cleaning preserves the structural integrity of the shingles, flashing, roof vents, membranes, and the attic. It also provides the following benefits:
Prevents leaves and debris from clogging gutters and compromising their performance.
Improves your home's energy efficiency. Stains and dark streaks on the roof can trap heat and increase your cooling requirements.
Prevents the growth of mold and mildew on your roof. If these grow into your attic, they can affect indoor air quality and cause respiratory conditions.
Saves money as you don't have to incur premature roof repairs and replacements.
Roof cleaning techniques
Choosing the right roof cleaning technique is a critical part of the process. One of the most effective methods is pressure washing. Pressurized water is sprayed on the roof to remove dirt, grime, algae, mold, and any other debris that may be lodged on the roof. Pressure washing brightens up the roof and makes it look new.
At Sunny Pressure Washing, we utilize the low-pressure washing technique to clean your roof. Also known as soft washing, this method involves the use of cleaning agents to remove moss, algae, and other harmful things on your roof. We will carry out an assessment and recommend the best approach to restore the appearance of the roof.
Leave it to the experts
Incorrect DIY use of pressure washers can damage roof components and cause leakage. Also, any attempts to climb on the roof without the proper safety equipment can result in fatal accidents. That is why we recommend professional cleaning from the experts. Contact us today for quality roof cleaning services at competitive pricing.