Does Your Roof Need Cleaning This Year?
Have you ever noticed those ugly dark streaks coming down your roof? Well these streaks are caused by mold spores called gloescapsa magma that have landed on and spread throughout the surface of your roof. The spreading occurs gradually, but within the span of a few years, the entire roof will be covered in these streaks and can detract from the beauty of your entire home! Not getting your moldy roof cleaned can shorten the lifespan of roofing systems and lead to being denied future roof replacement claims due to neglect.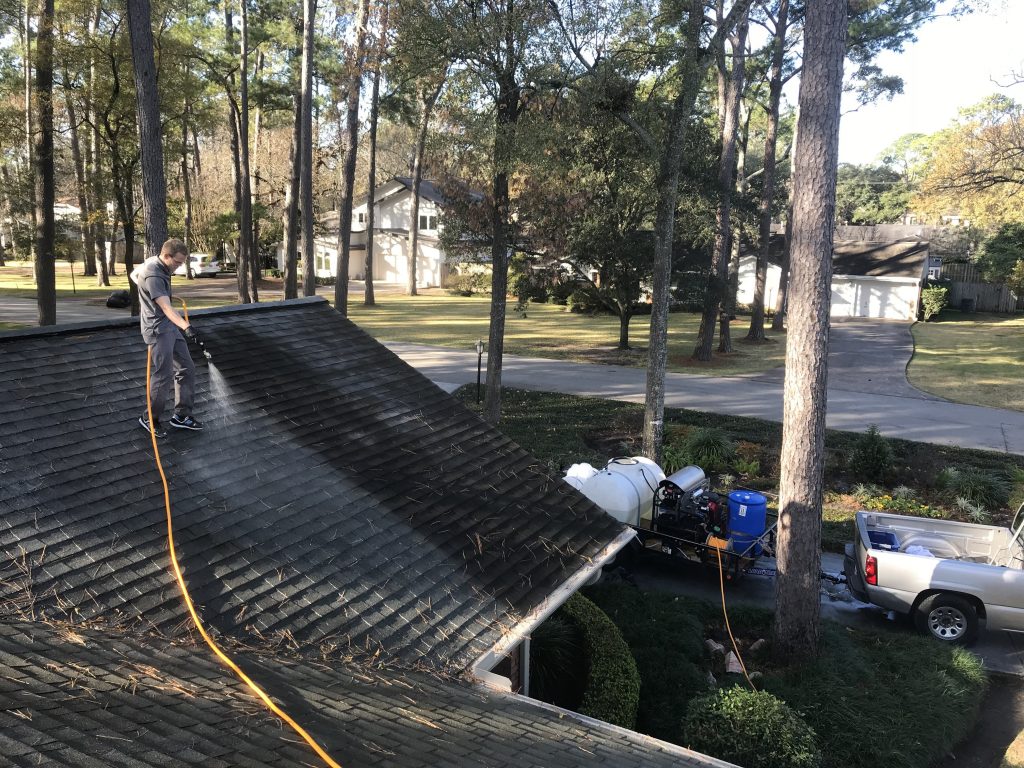 While Sunny Pressure Washing, LLC leads Houston power washing contractors in customer service and professionalism, we also spearhead Houston's pressure washing industry in implementing low-pressure, no-damage cleaning methods. Our technicians recognize that while all things need to be cleaned, pressure washers are not always the answer. So we've taken this truth and began utilizing minimal pressure soap applications that work to gently lay atop a surface and, with the help of surfactants, grip the affected area to allow the cleaning agents time to work into the mold/algae so that it's completely killed during our visit. This process is known as "soft-washing" and has sincerely revolutionized how exterior cleaning is carried out
Give us a call today and learn more about our low-pressure "soft-washing" methods, and as always, we offer absolutely FREE DEMONSTRATIONS for anybody interested in seeing the difference that Sunny Pressure Washing can make on their property today!