Sunny Pressure Washing: Voted Neighborhood Favorite on NextDoor!
We are thrilled and honored to share some incredible news with all our valued customers and friends: Sunny Pressure Washing has been voted neighborhood favorite for 2023 on NextDoor! We are extremely thankful for this recognition, as it reflects the hard work, dedication, and commitment we pour into serving our community in Houston, TX.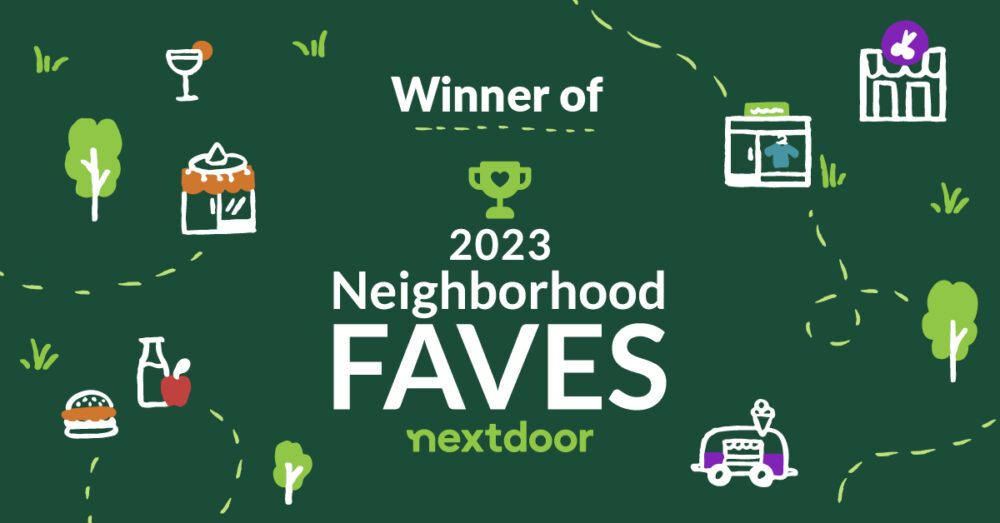 The NextDoor Community's Vote of Confidence
At Sunny Pressure Washing, we believe that building strong connections with our local community is essential for success. Being acknowledged as a neighborhood favorite by NextDoor, a platform dedicated to fostering community engagement and communication, is a testament to the trust and support we have earned from our customers and fellow residents.
We extend our sincerest gratitude to everyone who took the time to vote for us and share their positive experiences. Your votes of confidence have reinforced our belief that providing top-notch pressure washing services, with a focus on customer satisfaction, truly makes a difference in our community.
Our Commitment to Excellence
As we proudly display the NextDoor Neighborhood Favorite badge, we recognize that this recognition comes with a responsibility to maintain and exceed the high standards that have earned us this distinction. From day one, our mission has been to deliver exceptional pressure washing services that not only transform the appearance of homes and businesses but also contribute to the overall cleanliness and beauty of our beloved neighborhood.
Our team of dedicated professionals remains committed to upholding the principles that have guided us to this point: unparalleled workmanship, eco-friendly practices, and a deep respect for the trust our customers place in us.
Serving Our Community with Gratitude
Our journey would not have been possible without the unwavering support of our amazing community. Whether we're restoring the luster of driveways, reviving the beauty of decks, or renewing the appeal of commercial properties, your encouragement and patronage have been the driving force behind our success.
We pledge to continue serving our community with the same passion, enthusiasm, and commitment that have brought us to this point. Sunny Pressure Washing remains dedicated to making Houston, TX, a cleaner, brighter, and happier place to call home.
As we proudly embrace the title of a "Neighborhood Favorite for 2023" on NextDoor, we are reminded of how far we've come and the immense support we've received from our cherished community. Thank you for making this recognition possible, and we look forward to serving you with the same level of excellence and dedication for many years to come. Together, we'll keep Houston shining brightly!