Deck the Halls Stress-Free: The Time-Saving Benefits of Professional Holiday Lighting Services
The Holiday Hustle
The holiday season is synonymous with joy, celebration, and, of course, beautiful lights that adorn homes and properties. But for many, the process of setting up holiday lights is tedious, time-consuming, and even risky. Sunny Pressure Washing offers a solution that guarantees a dazzling display without the associated stress: Professional Holiday Lighting Services.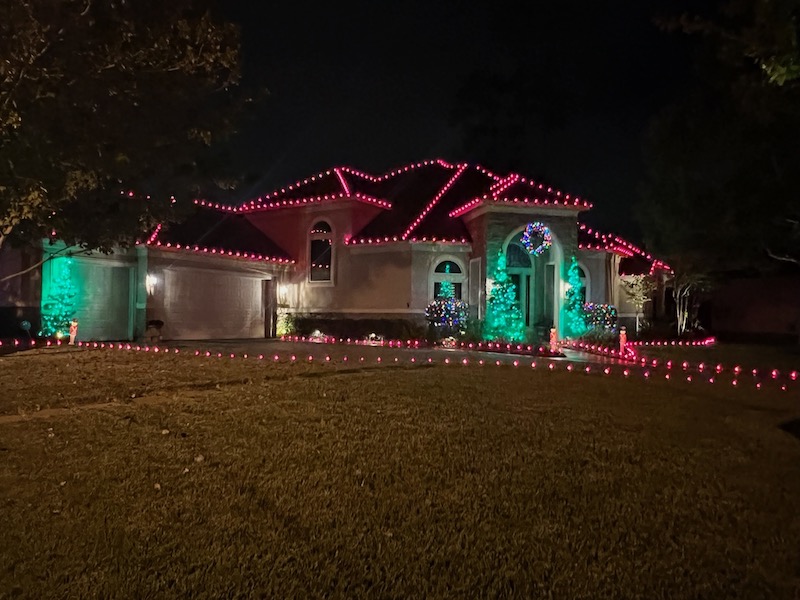 ---
1. Say Goodbye to Hours of Untangling Lights
Every year, countless hours are wasted trying to detangle strings of holiday lights. These knots are not just frustrating, but they can also damage the lights. With professional services, every strand is meticulously organized, maintained, and ready for installation.
---
2. No More Ladder Woes
Climbing up and down ladders, especially in colder weather, can be a safety concern. Professionals come equipped with the right tools, equipment, and expertise to ensure a safe and efficient installation. This eliminates the need for homeowners to risk their safety or the safety of their loved ones.
---
3. Customized Design Without the Guesswork
Designing a lighting display can be challenging. Which lights will look best on the roofline? How can you highlight the features of your property? Professional holiday lighting services from Sunny Pressure Washing offer expert consultations, ensuring that the design enhances the beauty of your home without you having to lift a finger.
---
4. Quality Assurance and Longevity
Choosing lights of the right quality can be a gamble when you're shopping on your own. Our professional services use only high-grade, durable lights that not only look beautiful but also last throughout the season. This ensures fewer outages and reduces the need for frequent replacements.
---
5. Efficient Installation and Removal
Once the festive season concludes, taking down the decorations can be just as daunting as putting them up. Sunny Pressure Washing doesn't just help with installation; we also ensure efficient removal. This means homeowners can relax and enjoy the start of the new year without the looming task of light removal.
---
6. Storage Solutions for the Off-Season
Storing holiday lights properly is crucial to ensure their longevity. With our professional services, after removal, lights are stored correctly, ensuring they remain in prime condition, ready for the next festive season.
---
Celebrate the Holidays, Stress-Free
The magic of the holiday season shouldn't be overshadowed by the stress of decoration. By opting for professional holiday lighting services from Sunny Pressure Washing, homeowners can ensure a brilliant display that resonates with the festive spirit. Save time, avoid stress, and bask in the glow of a job expertly done.
---
Deck the halls with ease this year. Contact Sunny Pressure Washing and let us illuminate your holidays.