How to Safely Remove Algae from Your Roof with Professional Pressure Washing
Algae can cause serious damage to your roof if left unchecked. The growth of algae on your roof can lead to discoloration, deterioration, and an increase in energy costs. To protect your roof and maintain its integrity, it's essential to remove the algae safely and effectively. Professional pressure washing is the best way to do this.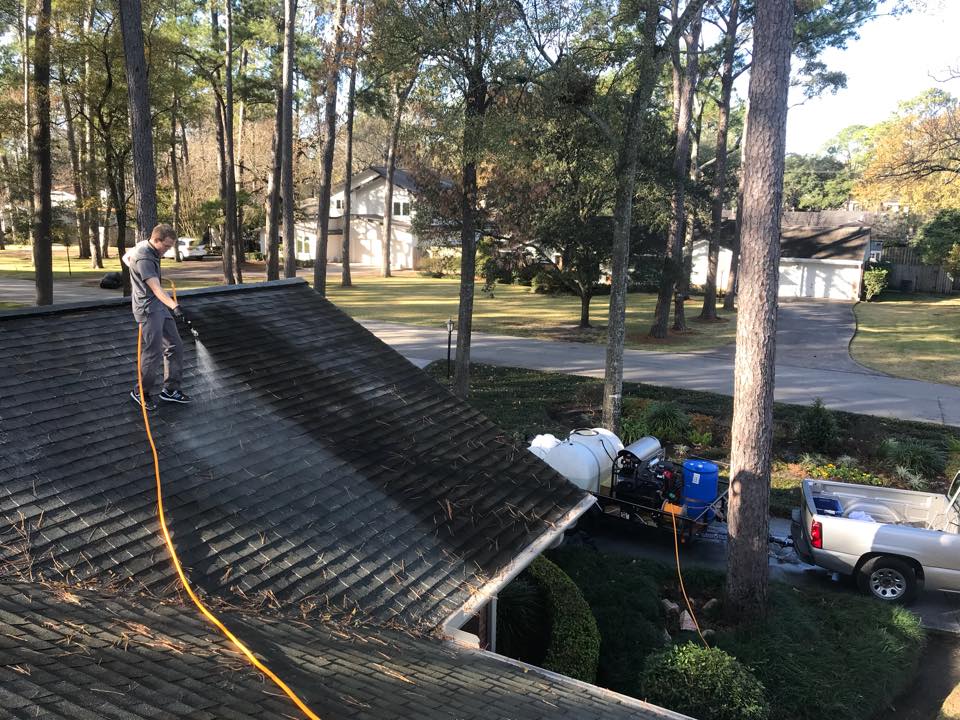 Importance of Professional Pressure Washing
Pressure washing is a powerful cleaning method that uses high-pressure water streams to remove dirt, grime, and algae from your roof. Professional pressure washers have the experience and expertise to operate the equipment safely and efficiently. They also have the necessary protective gear to avoid accidents and injury.
The Benefits of Professional Pressure Washing
When done correctly, pressure washing can effectively remove algae without causing damage to your roof. Professional pressure washing can also:
• Restore the appearance of your roof
• Remove dirt and debris
• Enhance the longevity of your roof
• Protect against water damage
• Save you time and money in the long run
Choose a Professional Pressure Washing Company
When selecting a professional pressure washing company, make sure they have the experience and expertise to safely and effectively remove algae from your roof. At Sunny Pressure Washing, we have years of experience providing professional pressure washing services to residential and commercial clients. We use state-of-the-art equipment and take the necessary safety precautions to protect your roof and property.
Contact Sunny Pressure Washing Today
If you're looking for a reliable pressure washing company in your area, contact Sunny Pressure Washing. We offer competitive rates and provide impeccable customer service. To learn more about our services and schedule an appointment, visit our website or give us a call today!