Why You Should Add House Washing to Your Rental's Maintenance List
When you have rental properties, you need quick turnaround on tenants. But the period between families moving out and families moving in is still valuable. That's the time when you refresh the property by switching out the carpeting and touching up the paint. It might also be the interval you need for substantial updates. Make sure you add house washing to your to-do list so that: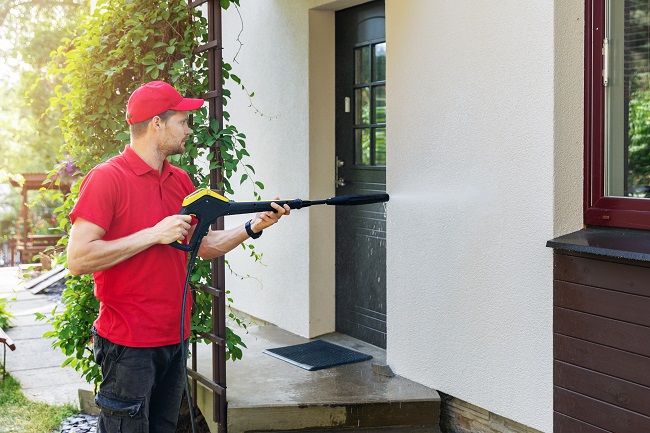 The exterior looks fresh and new.
Even if you haven't visited the property for a while, you might not notice when the brick starts to get a little dingy. Brick picks up everything from dust to dirt to moss, and the neighboring houses look exactly the same. But prospective tenants are more likely to notice stains on the brick and siding. Get the exterior pressure washing so your brick and exterior paint look new, well-maintained and clean.
You can displace the local wildlife.
House exteriors do their job in protecting the inside from the elements. But even the brickwork needs a bit of protection itself. If you get the exterior pressure washed between tenants you can keep moss, mildew, and climbing plants at bay. Over time, their tiny root systems can make the brick start to crumble. Pressure washing also displaces pests that found shelter in the small crevices around the eaves. If you let wasps and spiders sit comfortably and come back year after year, the problem will start chasing away all your tenants.
You remember to pressure wash the deck and fences.
The whole of your property's exterior needs to be washed, not just the house. If you bring in professional services to pressure wash the house when the property is empty, it's a great opportunity to take care of other occasional maintenance tasks. Your fence and deck (whether it's wood or concrete) also need to be cleaned. If you have stained wooden surfaces, the finish needs to be cleaned and reapplied every two years to maximize the structure's lifespan.
Go to Sunny Pressure Washing for one-off house washings and long-term service to have pressure washing added to your automatic maintenance list between tenants.